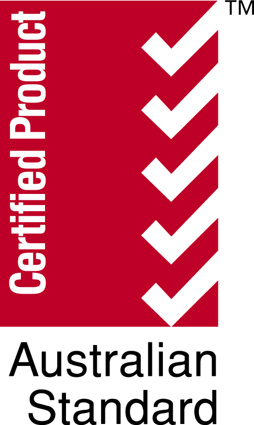 The Most Professional Test and Tag Services
Precision Test and Tag is an electrical company that deals with the testing of electrical equipment and safety switches. We are skilled and experienced in testing all electrical appliances, whether at the workplace or at home to ensure they are safe for use. It is very important to ensure that your equipment is tested on a regular basis to avoid electrocution and electric faults that could lead to loss of lives and property.
When electrical equipment on your premises is tested, you will have peace of mind as you use your appliances. You will also be assured of the safety of your employees if you are an employer. The business will also comply with the prevailing safety workplace regulations and you will avoid being sued by employees due to faulty appliances. Further, the risk of electrical fires is reduced.
Any equipment that is exposed to dust, heat or moisture should be inspected regularly since these elements can interfere with the performance of the equipment. Appliances should also be tested if they are exposed to chemicals and if they vibrate when in use. All appliances that are plugged to a socket in order to get electricity should be regularly tested.
We test a wide variety of equipment including:
Equipment used for construction such as power saws and drills
Appliances used in the home including microwaves and refrigerators
Equipment commonly used in the workplace such as computers and switchboards
Our team is highly competent in identifying electric faults in equipment that would make them unsafe for use. Electrical connections that are faulty are also identified. Any faulty equipment is checked to find out whether it can be repaired and used once more. If the level of damage is too high, then the equipment should be disposed of.
You can expect the best and most reliable test and tag services from our team which includes:
Visually inspecting the equipment to see whether it is damaged in any way or it is worn out
Using testing devices to test electrical equipment in order to check whether they are safe for use or not
Testing all cords, cables, electrical connections and safety switches
Conducting polarity tests
Identifying equipment that are unsafe and using a tagging system to place tags on equipment that has been tested
Interpreting the results provided by the testing devices and recording the results for reference purposes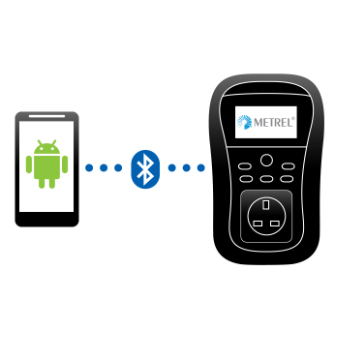 The occupational, safety and health regulations require that residual current devices and electrical equipment that are either portable or not portable be tested on a regular basis. Our staff will assist you to come up with a maintenance program that indicates when each piece of equipment should be inspected or tested.Equipment that is used in an environment that is risky to electrical appliances should be tested more often. A maintenance program will enable you to comply with the occupational, safety and health regulations to keep you safe.
At Precision Test and Tag Services, we have qualified technicians that are experienced in checking pieces of equipment that have been identified as unsafe. The equipment will be checked to find out whether they can be repaired or whether they should be discarded. Any equipment that is repaired is tested thoroughly to ensure it is safe for use before it can be returned to service.
Our test and tag services will enable you to better manage the equipment in your home or business as you will know which appliances require servicing or replacing. You can then budget to have the equipment serviced or replaced in good time. This will help you to avoid inconvenience or losses to yourself or your business due to broken down equipment.
The technicians that will serve you are well trained and experienced and will give you the best quality test and tag services. You can ask any question and they will be happy to give you all the information you need. Please feel free to contact us any time and we will be ready to serve you and ensure that you are safe as you use your electrical equipment.
We use the latest technology equipment to test your electrical appliances for safety.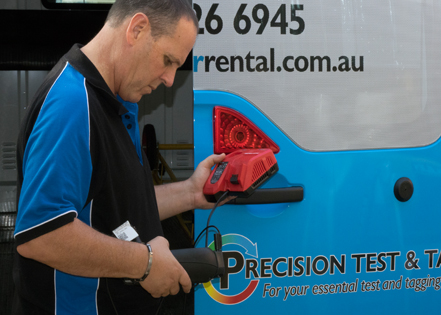 Our electricians are skilled in using test equipment and interpreting the results accurately.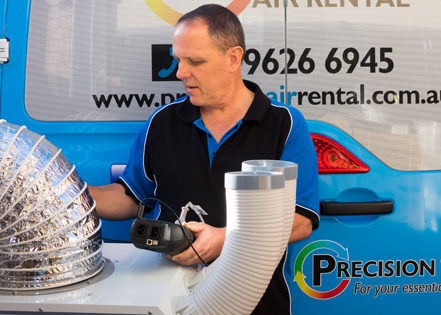 Tested equipment is tagged using an efficient tagging system.
TESTIMONIALS

Archie Kinsella
I am so happy with the excellent services I received from Precision Test and Tag. Your electricians were very professional and friendly and I could tell they knew exactly what they were doing.

Grace Rolland
It was a great pleasure having your staff check our machines. They were on time and genuinely showed concern for our safety. Thank you so much!
The electrical system is an essential aspect of a home or business. Encountering problems with it requires immediate attention to ensure that a home remains conducive for living or a business remains operational. So, who would you turn to? It is only natural for you to choose a professional who has spent years carrying out electrical-related tasks. Given all these things, you should choose only the best and that is, Test & Tag if you need services like RCD testing.